Many of us on NHRV have been disappointed with this year so far; there have been far too many lackluster production efforts with little creativity to go around. On a first glance, several sequels proliferate the Fall 2016 anime offerings, but we here at NHRV have been impressed by some new offerings this season that help to turn the tide. Perhaps not every anime is representative of the bleak reality of the industry displayed in Girlish Number after all!
Introduction by Reckoner
Haikyuu S3
Kaikyaku's First Thoughts
Episodes Seen: 3
Initial Impression: B+
I had the same concerns as a lot of people going into this last season of Haikyuu!! – how can one match take up an entire season run and not drag? Now three episodes in we are already well into it. Yes, there is a lot of commentary from the sidelines, but so far they've managed to keep things moving by shifting the focus between Karasuno and Shiratorizawa and between Hinata and Tsukishima. My other lingering doubt concerns whether they set up Ushijima as too powerful. For now I am cautiously optimistic though and this series has done enough to earn my trust that it will maintain its energy through to the end. Fly Karasuno Fly!
Keijo!!!!!!!!
Kavik Ryx's First Thoughts
Episodes Seen: 3
Initial Impression: Reply Hazy, Try Again
Cue the Sir Mixalot tape. In principle, I should hate Keijo!!!!!!!!. The show is blatant sexual objectification, chock full of stock characters and played out, corny jokes, and features a premise only slightly less preposterous than an academy for trading card games. And yet I cannot look away. What has given this show a leg up where so many others have failed is an unwavering devotion to its core asset, so to speak. Strategical angled ass shots are neither the beginning nor the end of the bag of tricks, not when the posterior is utilized for everything from wuxia style brawls to a baseball bat. The audacity is quite honestly hypnotic. Only time will tell if the novelty can last a whole 12 episodes. However, if there is a time to every purpose, then Keijo!!!!!!!! is that for sexploitation anime.
TIF's Second Opinion
Episodes Seen: 3
Initial Impression: Anime is over!
There comes a time in every type of fandom where you realize that the thing in question has reached a peak. Star Trek peaked with Deep Space Nine, Star Wars with Empire Strikes Back, NFL football with the "Butt-Fumble", politics with Reagan, etc. Anime has officially peaked; we have reached the crest of everything that it can ever possibly be in terms of greatness and it is all downhill from here. It takes moxie to make such a blatant piece of trash, but it takes a genius not seen since Walt Disney to make the viewers take such a preposterous setting, people, and sport seriously. Ladies and gentlemen, Keijo!!!!!!!! is our magnum opus. We can all go home now.
Hibike Euphonium S2
Kavik Ryx's First Thoughts
Episodes Seen: 3
Initial Impression: B-
Nothing gave me greater joy this season than knowing Hibike Euphonium's much deserved second season would be airing. Seeing the Kitauji Concert band again is like seeing old friends again, the chemistry still strong and music still evocative. However, with the original core drama of Kumiko's resolve and her relationship with Reina at new equilibrium, the series struggles to find new ground to explore. Side characters are given their time in the spotlight and new ones are introduced, not necessarily for the better as Kumiko's involvement with them is still tangential at best. But even the first season was a slow burn at first, and it's not too late to embrace full force what made the first season so engaging, the relationship between each player and their craft.
Reckoner's Second Opinion
Episodes Seen: 4
Initial Impression: C
Euphonium's second season has yet to truly justify its own existence. Now that Kumiko and the concert band have made it to nationals, a lot of steam has come out of the show's wheels. That obsessive and intense focus the band had in accomplishing their musical aspirations has taken a backseat to some generic feeling drama and nonsensical yuri pandering. Kyoto Animation knows exactly what kind of audience they are trying to titillate still with Kumiko and Reina's relationship, but at this point it is starting to drag down the characterization and hence the show. Euphonium is still an alright watch, but it needs to quickly figure out something more compelling to drive its story.
Fune wo Amu (The Great Passage)
Slashe's First Thoughts
Episodes Seen: 2
Initial Impressions: A-
Adapted from a novel, Fune wo Amu explores the nature and history of both dictionary and words, as a socially awkward bookworm is transferred over to the dictionary editorial depart to work on their latest dictionary. But more than that, Fune wo Amu is a story about a man quietly drowning as he struggles to find a place in this vast, chaotic world that seems to have passed him by. The show oozes with atmosphere and nuance, paying attention to the tiniest detail, from the demeanor of its characters to their chosen words, right up to the slight, yet ever-present slouch in the protagonist's world weary shoulders. With the dictionary editorial department in the same boat as Majime – adrift in a world with barely of place for them, they have to adapt with the times, in the same way the words they cherish have evolved over the ages. Noitamina, it's so good to see you back in form.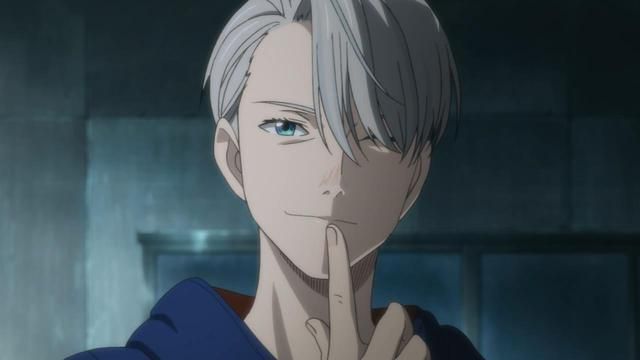 Yuri!!! on Ice
Kaikyaku's First Thoughts
Episodes Seen: 3
Initial Impression: B+
Yuri!!! on Ice is already becoming one of the most talked about series of the season. It borrows heavily from sports anime tropes but uses them in a story that's really more about self-expression through sport as art. Yuri's quest is not so much a championship as it communicating his passion in his own way. Yet the series never takes itself too seriously and populates its world with bright, energetic characters and generous doses of humour. With gorgeously animated skating scenes and fun characters, this is a pretty solid and entertaining series.
Slashe's Second Opinion
Episodes Seen: 4
Initial Impression: B-
After bottoming out in his figure skating career, Yuri Katsuki returns to his hometown and considers retirement, only for his skating hero Victor to appear on his doorstep, after his practice video imitating Victor goes viral. While the first three episodes fumble up its tone and pacing, smashing drama and comedy together with no sense of timing, Yuri!!! on Ice really comes together from the fourth episode onward. Much like its titular character, the series then starts to find itself as it gains confidence, shedding most of its half-retarded humour to allow its characters and the subject matter to stand on their own. Under the music and fluidly animated routines, you can see the creators' love and passion for the sport shine through. Also manservice. They love manservice as well. Delicious Victor manservice.
Magical Girl Raising Project
Kavik Ryx's First Thoughts
Episodes Seen: 3
Initial Impression: D+
How can a Highlander style anime about magical girls be so boring? It's apparently quite simple: introduce too many one note characters in a short time, spend no time exploring your creative space, and introduce key story elements in the abstract only. So far in Magical Girl Raising Project, action has been limited and dramatic moments have been nonexistent, and more time has been spent discussing superfluous story mechanics than it has on exploring the experience of having magical powers. I'd rather not make too big a point on how this bodes against Madoka Magica. However, where in that series, the escalation of the stakes was deliberate and always caught the viewer off guard. Here the audience is cued in on the situation before the cast, only for them to learn in the most uninspired way possible, and info dump. Until a characters start dying horror movie death, this series has not proven its reason to exist.
Shuumatsu no Izetta
TIF's First Thoughts
Episodes Seen: 3
Initial Impression: B+
It has been three episodes, and while there's been some ups and downs, the only thing that I keep coming back to is that Izetta is what GATE should have fucking been. It isn't a true "high tech vs. medieval fantasy" type setting, but the titular witch herself fills the void that was missing in the aforementioned failure as a magical being taking on tanks and rifles and making a right fancy mess of things. The setting is a faux-Europe during a faux-World War 2, but it still works in the same vein. Magic and modern(ish) weapons duking it out, and you manage to get your fanservicy yuri tropes, too.
Udon no Kuni no Kin-iro Kemari (Poco's Udon World)
Slashe's First Thoughts
Episodes Seen: 3
Initial Impressions: C-
Cross off "Udon" from the title, because you're in Poco's World now. Poco's Udon World begins with a burnt out web developer returning to his countryside home after the death of his parents. Chafing under the history and sentiment left behind in his family's old udon shop, he struggles between inheriting or abandoning this legacy. Then a shape-shifting tanuki shows up in the form of a child and everything's out the window. It's clear the series isn't sure of what it wants to explore, morphing into a show about rediscovering the simplicity and pleasure of country life while raising a child, while still dragging along its mostly ignored plot thread of inheriting the family udon shop. It's a shame that a potential exploration into the rich history of udon has been co-opted to make the McDonald's of healing anime, which still functions adequately as a saccharine and mellow slice of life, but what a let down of expectations.
Flip Flappers
Kaikyaku's First Thoughts
Episodes Seen: 3
Initial Impression: Ummm… B+?
Flip Flappers is a ride. I've already seen it likened to Space Dandy and it's easy to see why. Every episode is a completely new adventure in a new environment. The first episode starts with a fairly typical Alice in Wonderland-like set-up of a normal girl getting pulled into a strange world that doesn't make any sense. This first adventure had a bit of a Nausicaa feel, between the forest setting and the creatures the two main characters encounter. The next episode looks like something in the style of Yuasa Masaaki (think Kaiba), while the third pulls in magical girl elements. The two leads are energetic and expressive, but prone to high-pitched wailing and calling each other's name repeatedly, which by the third episode is already getting a little tedious. There does seem to be some overarching plot though, so I'm curious to see where this will go. If nothing else it's a creative visual spectacular that really takes advantage of the medium.
Gi(a)rlish number
Reckoner's First Thoughts
Episodes Seen: 3
Initial Impression: B
Many who follow the anime industry may have caught onto some disconcerting trends. Production committees being controlled by music labels who are pushing music artists and voice actors have harmed many of the things that make anime enjoyable. Quality content is disregarded in the cynical pursuit of money through various multimedia avenues not related to telling a memorable story. It may not inherently be the best entertainment experience, but by bringing these kinds of issues to light, Girlish Number is making an essential critique of the industry today that it so desperately needs.
TIF's Second Opinion
Episodes Seen: 2
Initial Impression: A
Have you ever wondered what could counteract rampant cynicism? I haven't, but I found the answer anyway. You see, I'm a noted cynic and pretty much hate everything, and so is Watari Wataru. I should have had some faith that he could deliver another quality story featuring interesting characters and a story that pokes pretty hard social commentary at mundane things, but I didn't. I got cynical about a cynic, and I lost. Watari Wataru has unleashed another torrent of scathing rebukes, this time on the anime production industry, and I can't help but love every second. If SHIROBAKO is the optimistic look, this one is the pessimistic one, and I can't decide which I like more right now.
Watashi ga Motete Dousunda (a.k.a. Kiss Him, Not Me)
TIF's First Thoughts
Episodes Seen: 3
Initial Impression: squintingfry.jpg
Oh no you don't! You're not going to slip some kind of deconstructive and possibly critical depictions of otome gaming and fujoshi past me! Or, maybe you will, because this sure seems like a straightforward otome game or fujoshi bait show to me. But the characters are just so unlikable! Still, they are all pretty, and they are all out to get the one girl. On the other hand, they were only after her for the shallowest of reasons brought about by a ridiculous plot contrivance! And yet, there's the usual tropes that are played straight without deviation. AHHHH!! I DON'T KNOW ANYMORE! I'll just play it safe and say this sucks, unless it doesn't.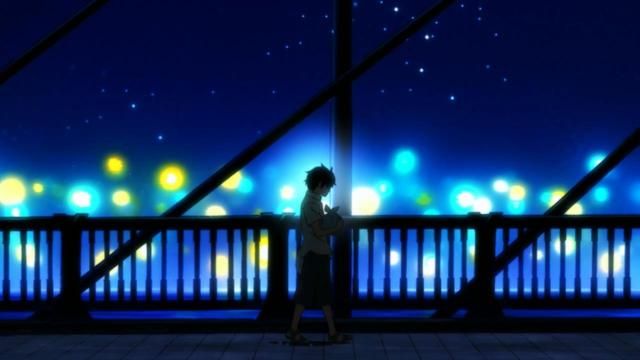 Sangatsu no Lion
Kaikyaku's First Thoughts
Episodes Seen: 3
Initial Impression: A-
The first few episodes of Sangatsu no Lion establish Kiriyama Rei's tiny world and how he perceives it. His city is hot and stifling, busy but sanitized and he moves through his days as a professional Shogi player in an almost automated fashion. However, his detachment is disrupted by his friendship with three sisters who bring some much needed mess and humanity into his life. This is a series that does an excellent job of conveying emotion holistically through design, colour, music and voice acting. The humour occasionally misses the mark, but I'm very excited to see where this story is headed and how these characters' relationships will evolve.
Reckoner's Second Opinion
Episodes Seen: 3
Initial Impression: A-
Sangatsu is a manga property of the beloved Chica Umino of Honey & Clover fame. The show wastes no time in introducing us into the life of its protagonist Rei Kiriyama – a melancholic, lonely, and colorless existence surrounding his professional shogi career. The one large bright spot in his life is his relationship with the sisters that comprise the Kawamoto family. In contrast with his usual daily activities, the time he spends with them is filled with chaos and exuberance. Studio SHAFT has done well to highlight this with their visual imagination and direction, which pulls you into the ups and downs of Rei's day to day life. Sangatsu has setup a fascinating coming of age story that is sure to tug at the heart strings. I wish I understood how to play Shogi here though…
Shankunetsu no Takkyuu Musume
TIF's First Thoughts
Episodes Seen: 4
Initial Impression: C+
Cute girls doing cute things, sports cliches running amok, sheer workout clothing becoming damp and clingy thanks to gallons of body sweat, what more could you ask for in an anime? Well, okay, maybe you'd like characters who have less of a limit on dimension than their already two-dimensional physical states; maybe you'd like the sports aspect to break a mold or two here and do something a bit more original; and maybe you would like an anime to not obviously be sponsored by Gatorade, but clearly you just don't love fun, you miserable miserable bastard.
Mobile Suit Gundam: Iron Blooded Orphans S2
Kavik Ryx's First Thoughts
Episodes Seen: 3
Initial Impression: B-
The most creatively ripe Gundam series since the '90s is back with a vengeance…maybe. The series has wasted no time laying out the consequences of Tekkadann's victory previous season, trading out the enforcers of neocolonialism for pirates and human traffickers. Though not without a provocative moment or two so far to drive home the setting, there is still little sense of the stakes this time around and the jump in time has been a clunkier transition than expected. In the meantime as this season finds its footing, Mobile Suit combat is as grizzly as ever and will keep at least this one coming back in anticipation for a thickened plot.
Ajin 2
Slashe's First Thoughts
Episodes Seen: 3
Initial Impressions: B+
Ajin 2 continues answering the question: What if the X-Men's mutants were real (and immortal)? Here, there are no sympathetic government, but one intent on persecution, experimentation and denial; no gallant heroes, but characters escaping persecution in search of a normal life; no cackling villains, but a highly effective and homicidal terrorist who rightly wants to expose the government's atrocities towards ajins. Nagai's sociopathic yet benign perspective remains fresh and interesting, especially contrasting now with Nakano's overly-trusting and emotional attitude. As they team up with their persecutors to stop Sato's machinations, I can't help but strap on and root for both sides as the endgame inches ever closer.